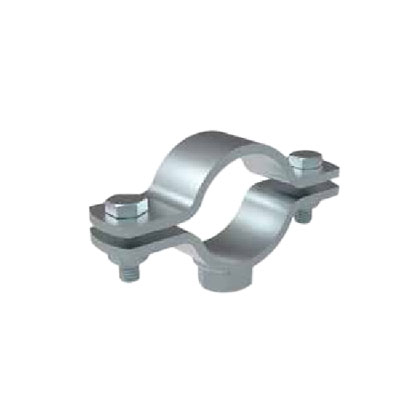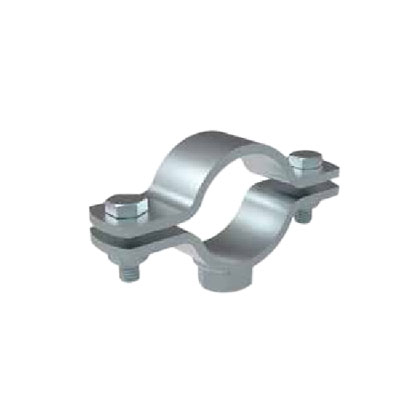 Model
Pipe Outer Diameter
D ( mm )
Size
W*T ( mm )
Board Width
( mm )
Bolt Specifications
Package
(pcs)
XM-KZD-OP-114
114
198*6
40
M12
5
XM-KZD-OP-139
139
241*6
40
M12
5
XM-KZD-OP-168
168
270*6
40
M12
5
XM-KZD-OP-219
219
321*6
40
M12
5

Practical Application
■ Suitable for pipeline installation between DN100-DN350.
■ Used to fix the pipe on the cross brace channel steel.
■ Multi-tube combined bracket, suitable for flat installation at the bottom of the pipeline.
Installation
■ Just buckle the pipe clamp on the pipe and the bolts on both sides can be locked.
■ No need for screw and tube buckle pads.
■ The diameter of the fixed pipe cannot be adjusted.

Structural Appearance
■ Ohm shape monolithic tube clamp.
■ Bolt on both sides.
Technology
■ Material: Q235B, produced according to DIN EN10025 standard.
■ Galvanized: electro-galvanized, thickened by 8μm and closed. Produced according to GB T 9799 standard.
■ Other anti-corrosion treatment: hot dip galvanized, epoxy spray.